On your own or with the help of a real estate agent – how better to look for an apartment Only facts and be
On your own or with the help of a real estate agent – how better to look for an apartment? Just the facts and without wrapping yourself in cotton
Finding an apartment to buy is not at all easy. You need to be careful not to be cheated, but in addition, it is also easy to overpay and buy an apartment, the technical condition of which is not good, while all the shortcomings were hidden under a layer of new wallpaper, although cheap and quickly ripping. So here comes an important question: how to look for an apartment – on your own or with the help of a real estate agent?
We will only present you with the facts, without wrapping you in cotton wool.
Is it easy to buy an apartment?
On the web, you can find a lot of ads on agency sites, but often sellers still roll out ads, but also create ads themselves on the web. Sometimes you can still find a piece of paper taped to the bus stop with the slogan "I'm selling an apartment" and a phone number listed. Well, it must be said that paper ads are quite archaic, but you can still meet them. However, you can't learn much from paper ads, because it often turns out that when you get there, the apartment turns out to be totally dilapidated, as a result, after the purchase you would be facing a long and expensive renovation. So definitely from such a form of advertising is better to give up.
Of course, there are also the Internet advertisements we mentioned, but with them, too, it can be different, because the photos are of such low quality, and they do not reflect the actual state at all. By the way, browsing through ads is time-consuming and very tedious. But if you have the time to do all this, why not give it a try.
Whether to use the help of real estate agencies?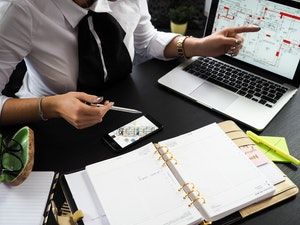 There is another option, as you can bet on the help of professionals and use the services of a realtor. This will definitely save you time. But it is also worth exploring the other advantages. First of all, by going to a professional, you can count on a substantive conversation.
You need to present your budget, but also your expectations, that is, what kind of apartments you are interested in. The realtor will assess whether your expectations and the budget you have are compatible, that is, whether it is possible to find an apartment that meets your expectations at the price you are able to pay. Then you calmly go home and wait for contact. Meanwhile, work is boiling in the office, as employees look for offers, compare them, and then let you know when they find one that should appeal to you.
So you will certainly save time, but also nerves, because the offers that come to you will have already been checked. So it is worth going to real estate agencies in Warsaw, Where you can find a really good realtor.
How not to make a mistake when buying an apartment?
Mistakes walk on people and all too often, but you should avoid them as much as possible. So, if you decide to buy an apartment without the help of a realtor, you need to be careful not to get cheated and overpay. It is certainly necessary to check the technical condition. If you know a professional, his support will be advisable. Do not be afraid to check the pipes, connections or ask questions, because in this way you can avoid dishonest sellers.
It is also worth checking whether the price is not too inflated, after all, no one wants to overpay.
How not to make a mistake when choosing a real estate broker?
Of course, wanting to buy an apartment on your own, it is easy to make a mistake. The situation is different when you use the services of a real estate agency. But even then, you must remember that although there are many very good and reliable, as well as supremely honest intermediaries, there are also those whose services are better not to use. But how to find out if the intermediary is reliable?
Certainly, reviews will tell you a lot. You can ask for an email contact to other customers and talk to them, but it is also worth reading comments online. It wouldn't hurt to browse the forums either.
But once you find a real professional then you are sure that buying an apartment will be easy and stress-free.
With or without a realtor – how to buy an apartment more easily? Of course, with the help of a specialist. It involves a commission, but it is better to pay for honest work than to overpay and buy an apartment that is a renovated "half-whistle" ruin and expose yourself to additional costs.